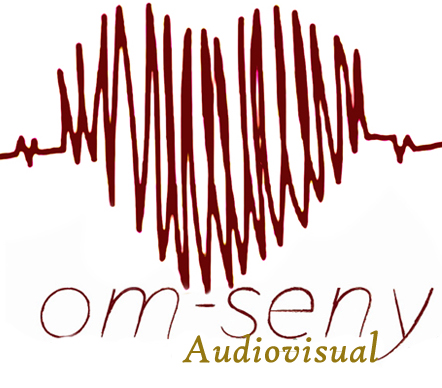 We provide courses, workshops, conferences and therapies online. Also the Om-Seny Platform program where we conducted interviews and reports. Video editing and broadcast by the channel online science and spirit and on different platforms and social networks. Always related to the promotion of new therapies, philosophy, ecology, sustainability, health, personal and spiritual growth. We want to help to provide a new consciousness and new way of understanding living life. Click on each list for direct access.
– List 1:¬†Platform¬†Om-Seny –¬†¬† Interviews and reports
– List 2: Video¬†exercises–Om – ¬†¬°practical exercises!
¬† ¬† ¬† ¬† ¬† ¬† ¬† ¬† ¬† ¬† ¬† ¬† ¬† ¬† ¬† ¬† ¬† ¬† ¬† ¬† ¬† ¬† ¬† ¬† ¬†– List 3:¬†Interest videos –¬†Movies, documentaries, interviews, conferences ……
List 1: Platform Om-Seny
Plataforma Om-Seny - Josep Pàmies ¡No tenemos miedo!
Plataforma Om Seny - Meditación y Espiritualidad con el Venerable Lama Thubten Wangchen
PLATAFORMA OM-SENY-DENIS ASTELAR-EL MUNDO DE LOS SUE√ĎOS
Plataforma Om-Seny- Exilio y exterminación en el Tíbet por Thubten Wangchen
List 2: Video Exercise-Om
Plataforma Om-Seny - Ejercicio armonización de las dos energías Yin-Yang
List 3: Interest videos
08 Economia y consciencia (Parte 1) con Emilio Carrillo
09 LOS AMOS DEL MUNDO. Economia y consciencia (Parte 2) con Emilio Carrillo
Emotivo Discurso De JOS√Č PEPE Mujica Condecorado En Unasaur Ecuador - Completo Video
Plantas que curan, plantas prohibidas (con Josep Pàmies)
SEXUALIDAD Y ESPIRITUALIDAD
Entre Maestros - La película - Una experiencia educativa sin precedentes
La Educación Prohibida - Película Completa HD
El amor como camino en la vida - SOL AHIMSA 'Ķ II ENCUENTRO AMIGOS, DESPERTAR Y EVOLUCI√ďN
El Desdoblamiento del Tiempo- El Final de los Tiempos- Apocalipsis. Jean Pierre Garnier Malet
Entrevista a Jean Pierre Garnier Malet Proyecto LibreMente Barcelona hd
(Espa√Īol) THRIVE: ¬ŅCu√°nto Le Costar√° Al Planeta?
Emilio Carrillo en profundidad
Emilio Carrillo " Saliendo de la Matrix "
ILUSION Y REALIDAD ~ COMPLETO Y EN ESPA√ĎOL ~
Fidel Delgado-VíaENcuentro2015-Palma de Mallorca